Rennes (35000)

Schedule
EESAB → Site de Rennes
École européenne supérieure d'art de Bretagne was founded on December 27, 2010.It brings together the higher art schools in Brest, Lorient, Quimper and Rennes. 
One higher arts school in Brittany ON four campuses
These four schools had previously been part of a single association for over twenty years. This association was formed to promote and develop the higher arts schools in Brittany and played a unifying role in promoting their activities and forming partnerships with other cultural establishments.
Under the impetus of the four cities concerned, with contributions by the Region of Brittany and the State, the School gained the status of state institution for cultural cooperation (EPCC) as part of the higher education reform streamlining degrees.
EESAB, now the sole higher arts school in Brittany, has four campuses, each with its own history and specific characteristics.
European recognition for degrees
EESAB is a higher education establishment that reports to the Ministry of Culture and Communication in terms of its teaching content. It is accredited to award national diplomas after three years of further education as well as after five years – DNSEP, the equivalent of a Masters. Courses are delivered in art, communication and design. They are harmonised with the European degree structure using the ECTS system (European Credits Transfer System), facilitating student mobility within Europe.
900 students
EESAB is the largest higher arts school in France, accounting for one-tenth of all arts school students. This makes it well-placed on the European map of higher education and facilitates the development of international relations.
Forming a single school also fosters strategic thinking with respect to artistic training. It allows for development of shared fields of research, international cooperation, partnerships and careers follow-up for students.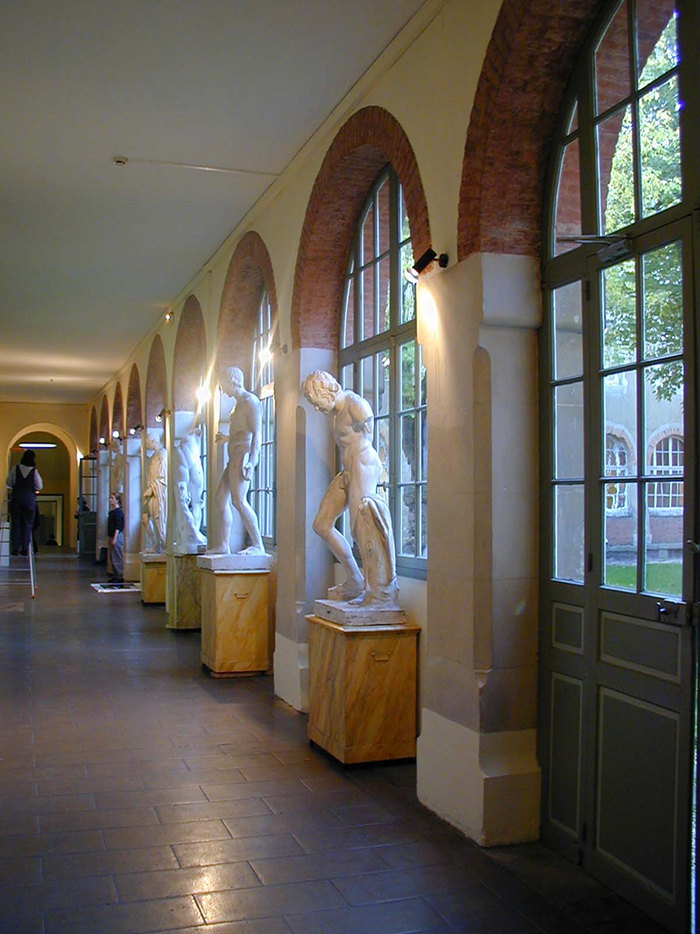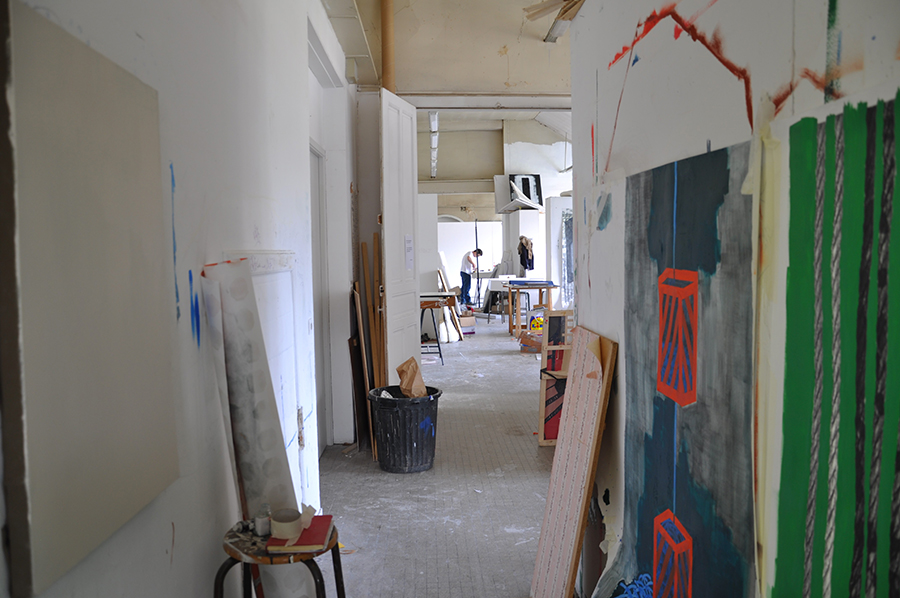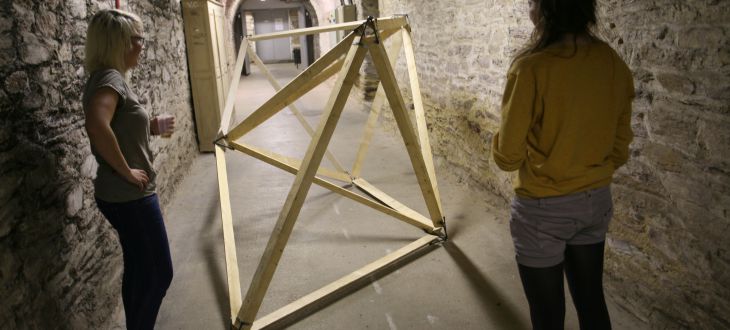 1. Le cloître, © EEESAB – Site de Rennes
2. Vue des ateliers,© EEESAB – Site de Rennes
3. Première année, Projets in situ,© EEESAB – Site de Rennes

PRATICAL INFORMATIONS
Location
34 rue Hoche, 35000 Rennes
+33 (0)2 23 62 22 60
contact.rennes@eesab.fr
HORAIRES
Monday to Friday / 14:00 to 18:00

Schedule

EVENTS ARCHIVES