Rennes (35000)

Schedule
Galerie Oniris ● Florent Paumelle
Opened in 1986 with an exhibition of Francois MORELLET the Oniris gallery has become over time a major destination for contemporary art in Brittany.
For three decades, the history of the gallery Oniris reveals the special attention given to the study of contemporary art in the field of abstraction ● through painting, drawing and sculpture ● with a basic philosophy: regularly exhibiting the recent work of a group of twenty artists.
The gallery represents nationally and internationally recognized artists such Aurélie NEMOURS, Vera MOLNAR, Norman DILWORTH, François MORELLET , Geneviève ASSE, Christian BONNEFOI, Alain CLÉMENT, Jean-Pierre PINCEMIN and Claude VIALLAT and other artists to be (re)discovered.
Since 2012, Florent Paumelle runs the gallery with the desire to respect the relationship between the work of established artists with that of a younger generation of emerging artists who share a common conceptual language.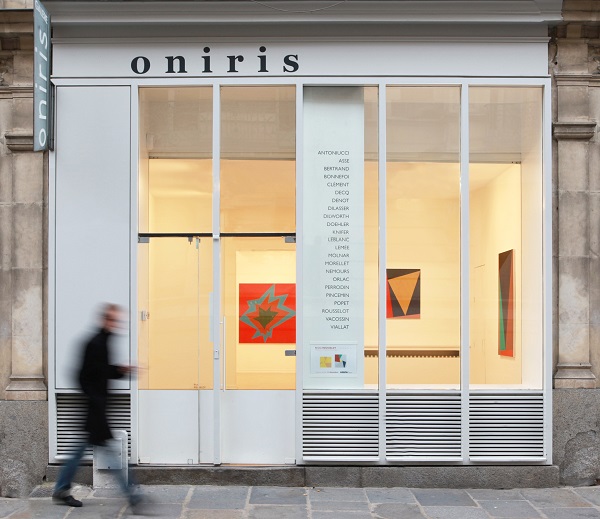 PRATICAL INFORMATIONS
CONTACT:
38 rue d'Antrain, 35000 Rennes
Contact name: Mr Florent Paumelle
Gallery +33 (0)2 99 36 46 06
Mobile +33 (0) 671 633 633
galerie@oniris.art
FEES
LINK
HOURS
From Tuesday to Saturday from 2pm to 6:30pm
Appointments are possible on Monday and in the morning
ACCESS
Metro station: Sainte Anne
Public car parc: Hoche
Access for disabled people

Schedule

EVENTS ARCHIVES