Rennes (35000)

Schedule
La Guerrière
La Guerrière is a new gallery based on feminism and solidarity, created in spring 2021. The gallery is managed by Charlotte Beltzung, Alix Desaubliaux, Lucie Desaubliaux and Inès Dobelle, all four artists based in Rennes. La Guerrière gallery space is located in Rennes and offers group and collaborative exhibitions by two or three artists whom we invite and connect.
We want to showcase the work, production and interests of contemporary artists. Whether they are women, racialized, trans, intersex, non-binary, gender fluid or simply poorly represented, whether their work speaks of intersectionality, activism or express a personal sensitivity, La Guerrière wishes to offer her weapons to provide visibility, critical support as well as moments of sharing and exchange around the works and artists that we invite.
Four exhibitions have already taken place within the gallery:
♥︎ One Million Queendoms from June 04 to 13, 2021
with Remedios Fargeat and Constance Hinfray.
♥︎ À perte de vue, je vois clair from June 25 to July 04, 2021
with Claire Guetta and Vincent Naba.
♥︎ Amour Cycle Court from September 17 to 26, 2021
with Lucie Malbéqui, Alisson Schmitt and Lucas Tortolano.
♥︎ Ghostgaze from October 15 to 24, 2021
with Gabrielle Decazes, Baptiste Fertillet and Manon Pretto.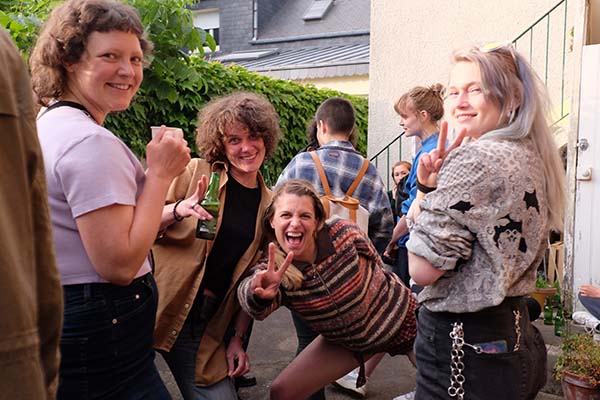 Opening of our first exhibition, One Million Queendoms in June 2021.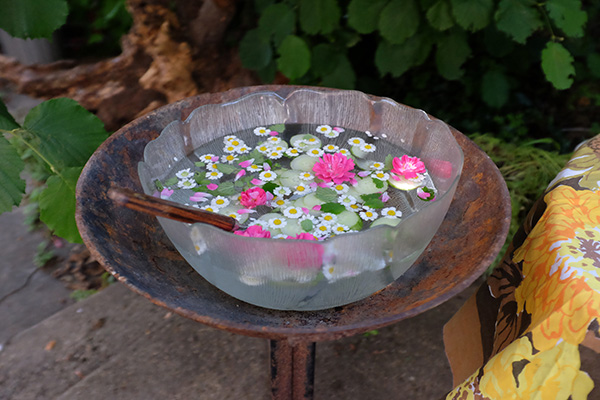 Moon cocktail prepared for the opening of À perte de vue je vois clair, by Claire Guetta and Vincent Naba.Overnight moonlight infused water, wild roses and chamomile.

PRATICAL INFORMATIONS
CONTACTS
✉︎

28 allée Bisson, 35000 Rennes
laguerrierecontact@protonmail.com
www.laguerriere.net/
Intagram and Facebook

@laguerriere_galerie

Schedule

EVENTS ARCHIVES